Pups for sale in 2021
COI 2,99%
AVK 87,09%
COR 5,8%
This litter will be very valuable and intended primarily for those interested in quality breeding of dogs from the country of origin. All ancestors in the pedigree of puppies are only Czech and Slovak dogs. No wolfdogs from other countries. I will not sell these puppies so-called "for the garden" only. Since 1955, all ancestors in the pedigree of puppies have been selected for their character and exterior passing breeding tests in the Czech Republic and Slovakia. Puppies will be remarkable for further breeding not only in the countries of origin.
This litter is going to increase the number of the rare group of wolfdogs based on exlusively original blood.
In the pedigree you may see my Ali Reolup again - three times. Although I do not expect it will result on effecting the litter's exterior magnificently, I hope, the puppies will be excellent. You may also see Cézar z Krotkovského dvora and Adon Irpruš in the pedigree. That means half and half Czech and Slovakian origin.
I would personally really appreciate dominant brown colour, as the Huron Batt has, because it is not very frequent in their population.
But in any case, I expect high quality puppies from the exterior point of view.
My pups never lie under IR light and I move them out when they're three weeks old. I sell pups with great immunity, big and tough, but also well socialized, since they're in contact with different people.
Mother: Tiki II od Úhoště
Bonitation code: As K1 Og P3/62 Xv53,2 Xf109,7 (CZ)
Breeding class: I
HD: A (0/0) ED: 0-0 (CZ)
DM: N/N Dw: N/N
Photogallery of Tiki: here
Tiki´s documents: here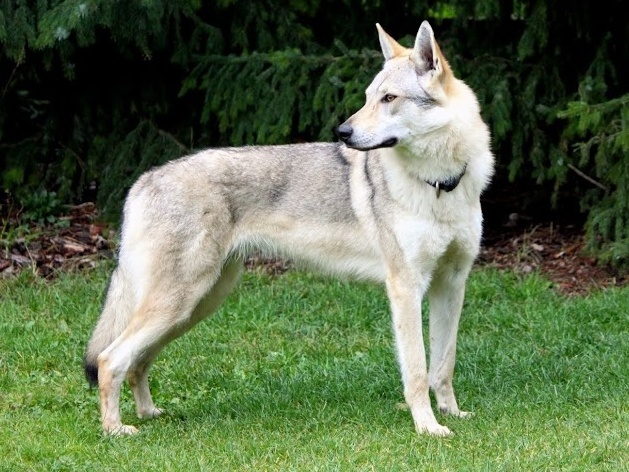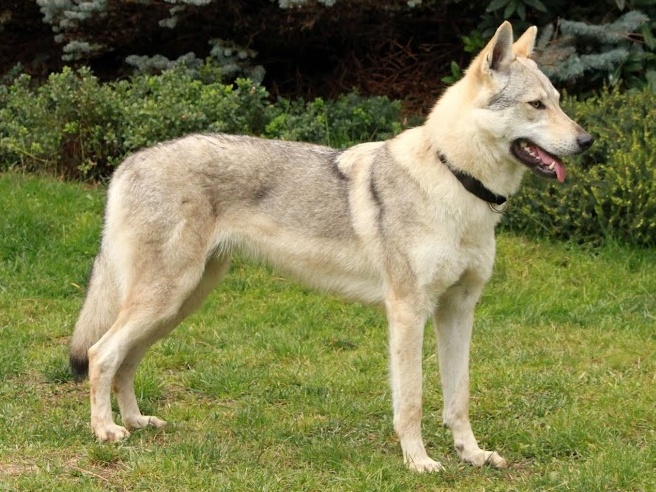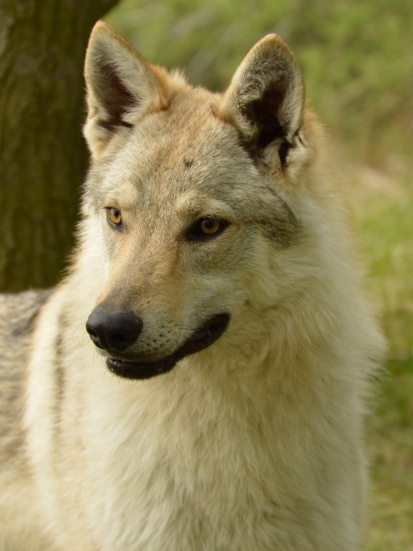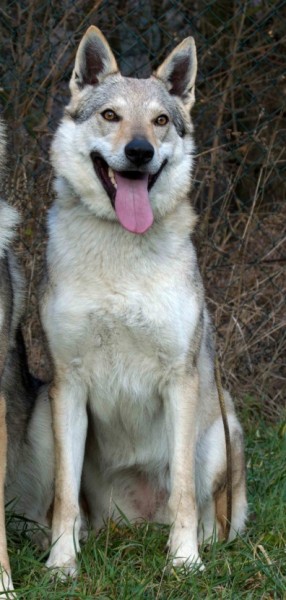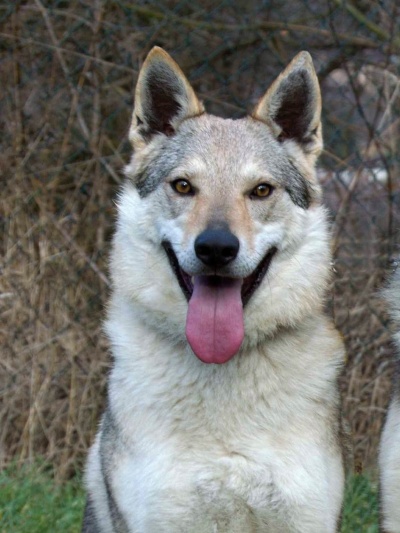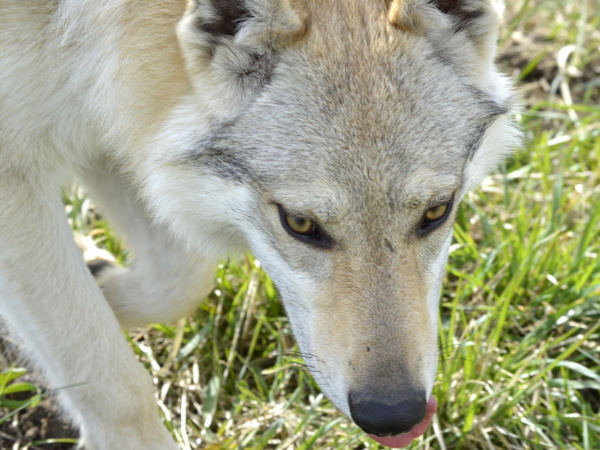 Father: Huron Batt z Deštné hory
Bonitation code: A66 Qs Oi S2 Xv54,5 Xf109,1 (CZ)
HD: A (0/0) ED: 0-0
DM: N/N Dw: N/A
Photogallery: here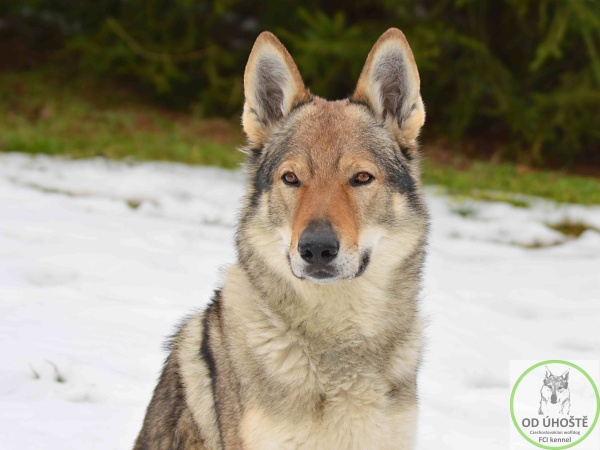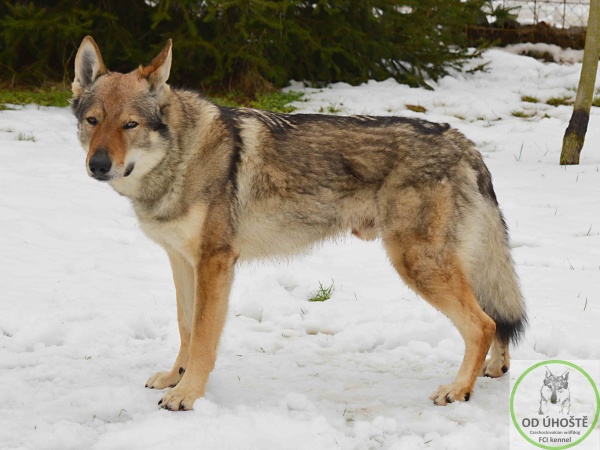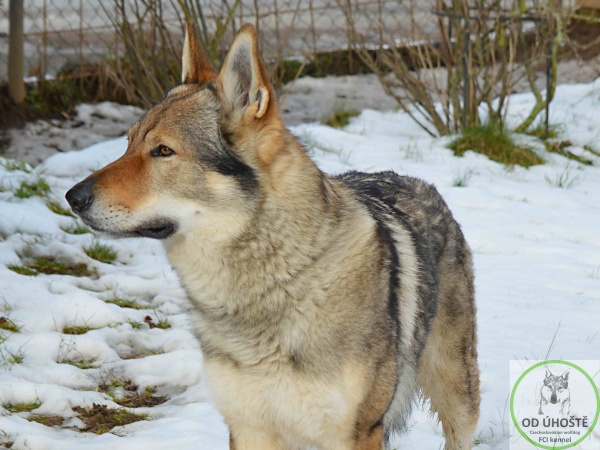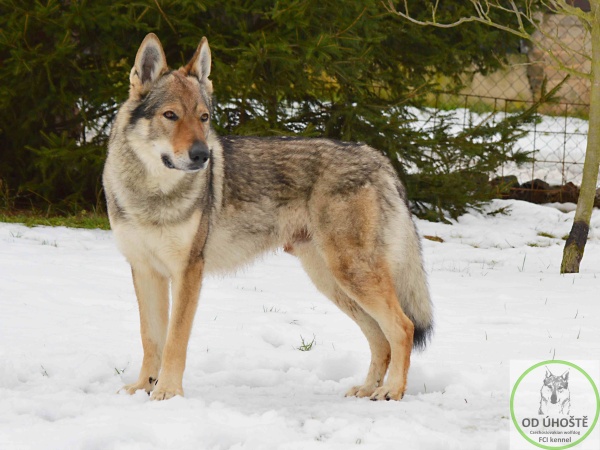 Pedigree of puppies:


In pedigree of pups you can see:
17 dogs from Slovakian kennels in last 5 generations
45 dogs from czech kennels in last 5 generations
0 dogs from Poland, Germany, Italy, France,..... in whole pedigree
It means, whole breeding, since 1955 is under continual character selection, under exteriour selection, under health selection. These pups are originally czechoslovakian wolfdogs.
Substitute:
Elessar Diamond Tichý stín
Bonitation code: As K1 Oh P3/69 Xv53,6 Xf108,7 (CZ)
HD: A (0/0) DLK: 0-0 (CZ)
DM: N/DM Dw: N/N
Photogallery: here