Black sea Wolfdog Giny
COI: 1,46%
AVK: 93,54%
sang de loup: 28,25%
le loup le plus proche: 8. génération
née 11.11.2018
père: Saqui des Gitans Noirs mère: Ara z Bělského háječku
HD: A (0/0) ED: 0-0 (CZ)
DM: N/N Dw: N/N
code de bonificatión:
galerie de photos: ici
des documents: ici
Giny is a female born in Bulgaria. Her father Saqui des Gitans Noirs is a very tall dog with longer hair and saturated colors, son of my Quenno II od Úhoště. So Giny is such a matter of the heart, and I just couldn't resist getting Quenno's granddaughter. I also know Saqui's mother (Hotsioux) personally, she is a very tall female with a friendly nature. Giny's mother Ara z Bělského háječku is a female with a purely Czech / Slovak pedigree and my favorites "Reolups". "Reolups" can be found in both halves of the pedigree. Therefore, a quality coat and a large body format is "taken care of". Giny is a very friendly female with a soft, manageable nature, she is a non-conflicting type, suitable for life in a pack. It is tall, with longer hair, which stands out especially in winter.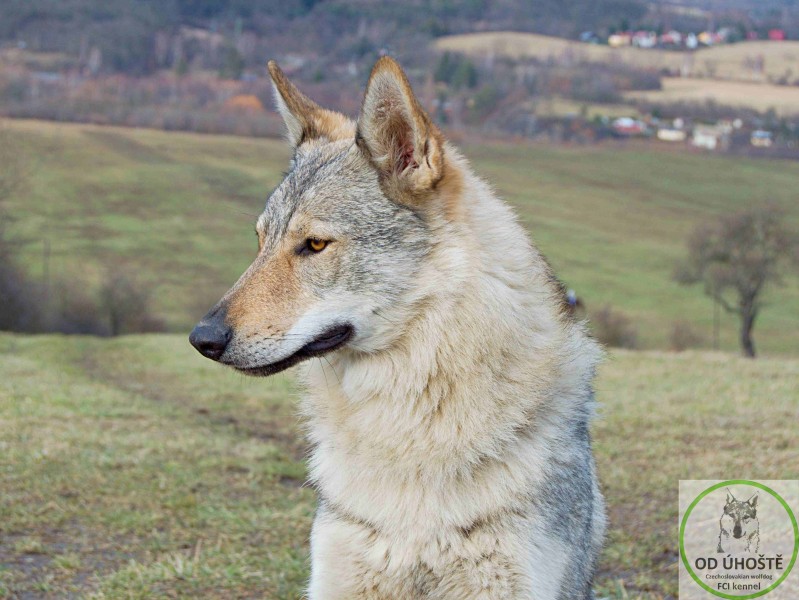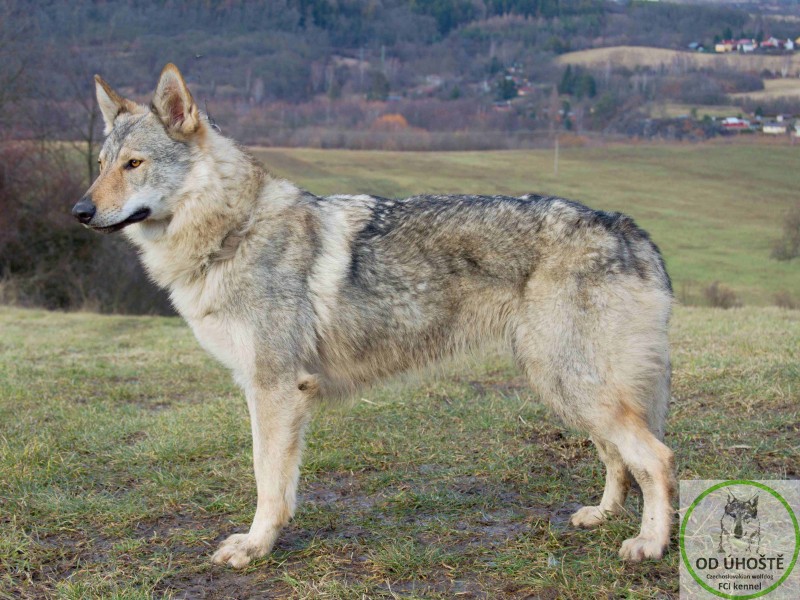 Pedigree: